The 2023 Vertical Challenge Finals take place at Jay Peak on April 1st!
There are several steps to register, so please make sure you complete all of them!
REGISTRATION
Registration is open for the 2023 Finals through March 27th. Here are the four steps to Finals registration:
PODS
We implement race times based on "pods/bubbles." Pods/bubbles are folks that live together, travel together and/or work together.
This provides an opportunity to race with your family members, making fewer trips to the start of the racecourse. Each racer is still competing against their appropriate age category. (Age categories are: 6 & under, 7-9, 10-12, 13 & 14, 15-17, 18-25, 26-35, 36-45, 46-55, 56-65, 66-70, 71-75, 76+) We'll let you know your scheduled race times prior to arrival at Jay Peak and will have them available onsite as well.
Parents of younger racers who may need help on the course are encouraged to return to the start after their child races so they can race their own races.
Please remember that each pod has a particular time to race at the Finals, and you MUST be at the top of the racecourse for your pod's start time.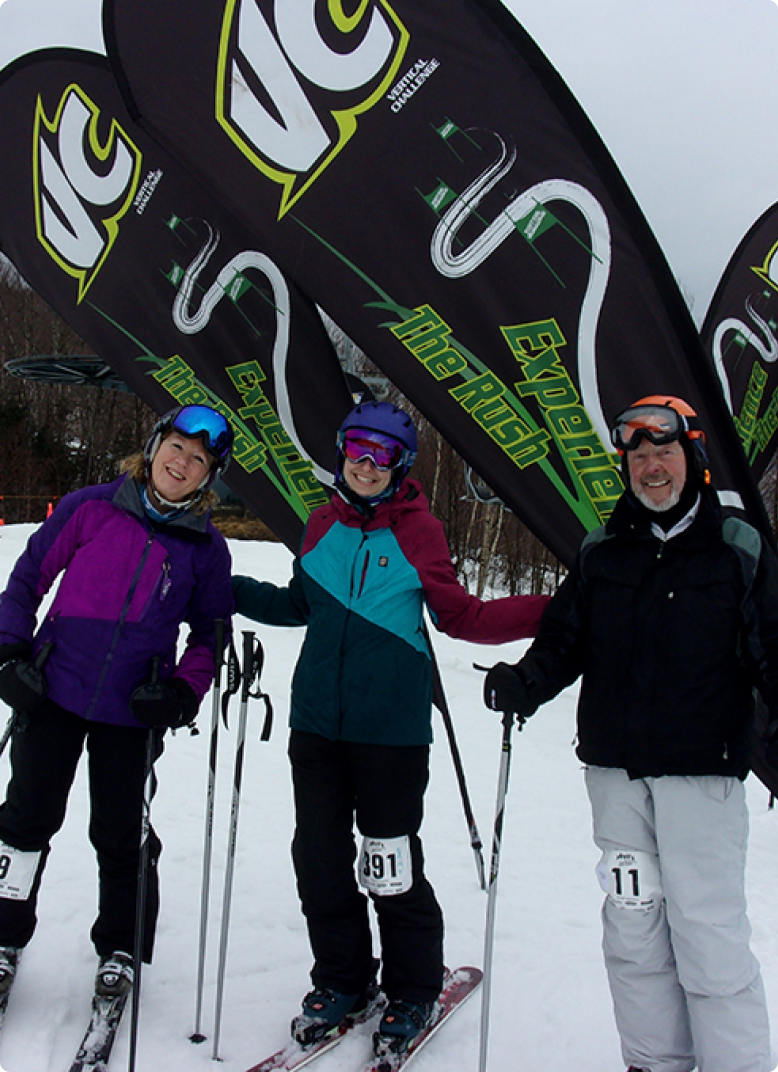 BIBS & LIFT TICKETS
We will not be accepting any registrations the day of the event. Bibs and lift ticket distribution information will be announced soon.
The free tickets will be reserved for those who qualified for the VC Finals. Discounted lift tickets for other people can be purchased by bringing the competitor's jersey/bib to the ticket window.


SPECIAL NOTES
Anyone who has a Dewey Bear or Chewy Dog husky stuffed animal you've received from the VC over the years should bring them to the Finals. We do a raffle just for this special group for a chance to win either a 5' and 6' stuffed polar bears.
If you did a Make-A-Wish fundraiser through your school, team, civic group or otherwise this year, we'd love for you officially present the funds to MAW during our awards presentation on the Aroma Patio on Tramside. Immediately thereafter we'll award raffle prizes (all proceeds benefit MAW, so everyone should buy plenty of tickets).
You can always ask us questions by emailing finals@ski-vc.com.