SUPPORTING AND BUILDING
OUR KIDS' SELF-WORTH
THE VC & Make-A-Wish
Winter fitness, the fun of competition, and quality time with family/friends are benefits inimical to VC events. In addition, our crew looks to mentor children and build their self-worth.
We also wanted to extend the benefits of the Vertical Challenge beyond the event itself. That's why we added a partnership with the Make-A-Wish Foundation. We knew the Make-A-Wish families truly needed support in their journeys through illness. Research shows children who have a wish granted build the physical and emotional strength they need to fight a critical illness, giving them a higher quality of life and better health outcomes. That seemed an ideal fit with our mission, so we embraced the cause.

Life-Changing Prizes
At every event, we set up a table full of incredible prizes donated by our sponsors. Throughout the day, we sell raffle tickets for participants and fans to enter for a chance to win something from the table.
100% of the proceeds that we raise go to the Make-A-Wish chapter of the state where the host mountain is located.
87%
Of kids say their wish was a turning point in their treatment
$15,000
Our annual fundraising goal – thank you for helping us achieve it!
99%
of doctors say wishes help relieve a family from traumatic stress
Kids
Helping

Kids

We also encourage our young tour competitors by creating a system by which they can raise money at their hometowns and schools.

Children learn about empathy and helping those who can't join them at the slopes, and they feel a sense of achievement when they make a donation at the tour finals.

It's our goal to make sure the VC represents more than just a winter sporting event. We want it to positively affect its participants in ways that will last a lifetime.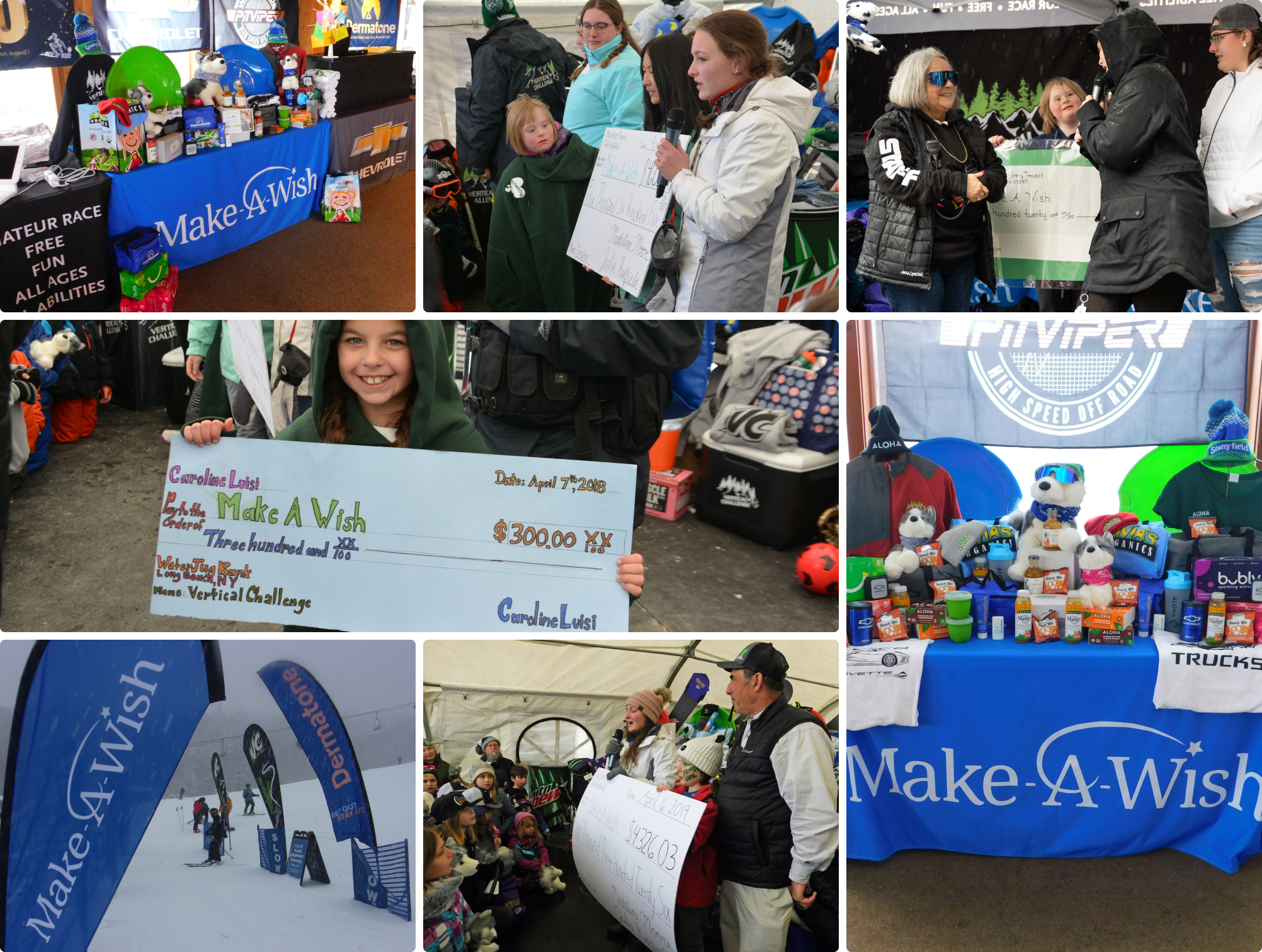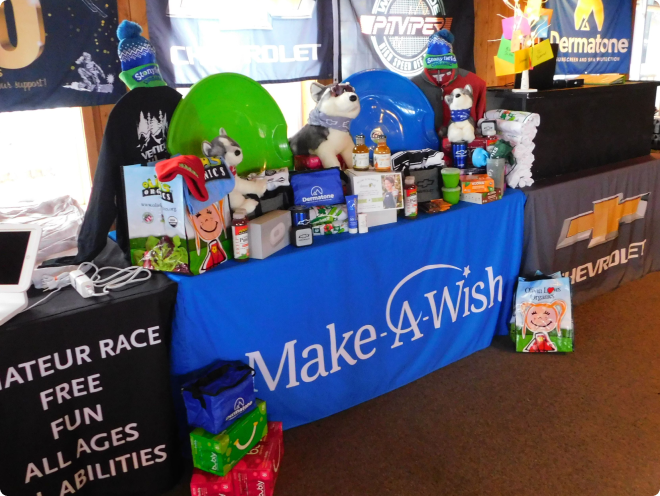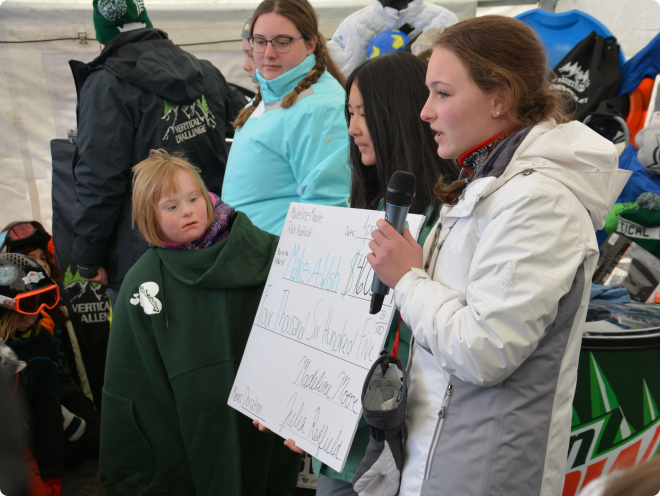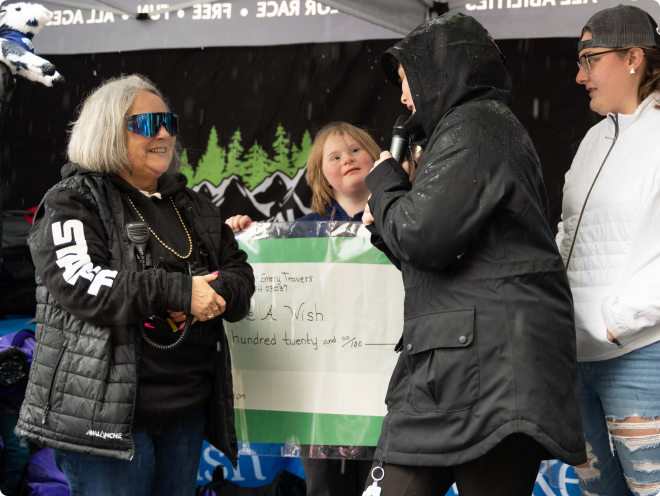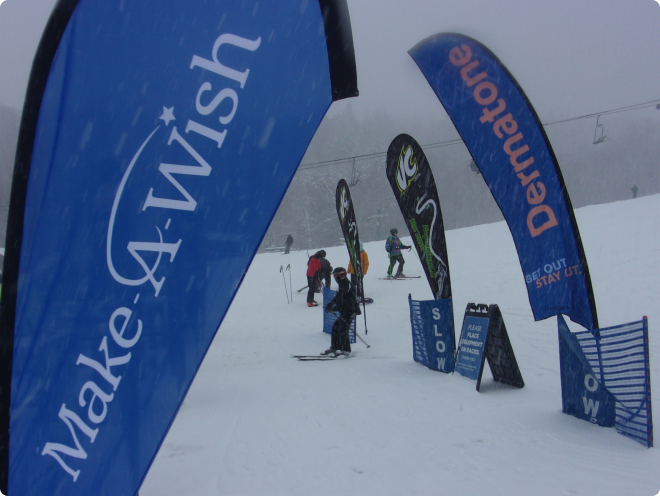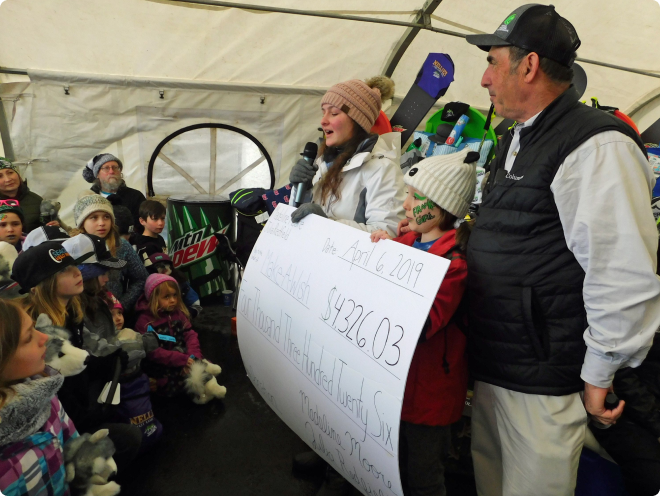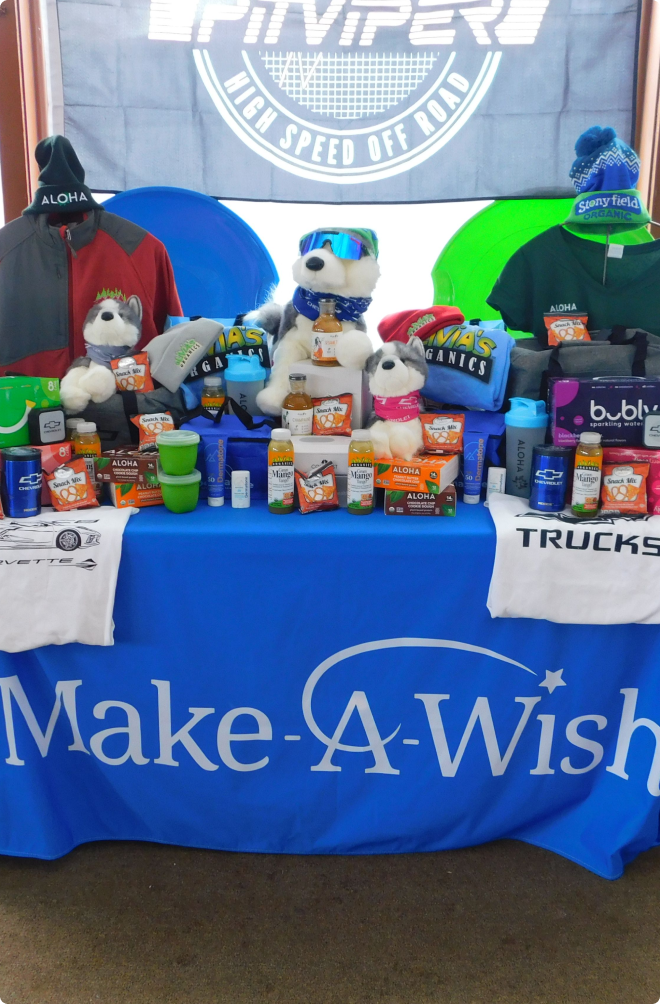 GET INVOLVED
Your support can impact a family's life and give kids with critical illnesses a piece of their childhood back.
contact
SEND US
A MESSAGE
If you have any additional questions, please fill out the form. A member of our staff will get back to you right away to clear up all your queries.