We're well into July now, but don't let anyone tell you that summer is almost over—you don't need that kind of negativity in your life! Maybe you'd expect the winter sports enthusiasts at the Vertical Challenge to be champing at the bit to strap on our skis again, and we are, but we're also the first to admit that Vermont ski resorts have a whole lot to offer during the warmer months, too.
For this post, we've selected five awesome Vermont ski resorts that are open year-round—Bolton Valley, Bromley Mountain, Burke Mountain, Jay Peak and Smugglers' Notch—and we're bringing you a rundown on the family-friendly activities that might make you want to book a stay. So get inspired, 'cause there's time yet to make some more summer memories!
Go on an outdoor adventure
Sometimes, a walk in the woods is just the therapy the doctor ordered. There are even scientific studies to prove what we seem to know intuitively—spending time in nature does us good. Vermont ski resorts are perfect destinations for fresh air, breathtaking landscapes, and outdoor activities the whole family will love.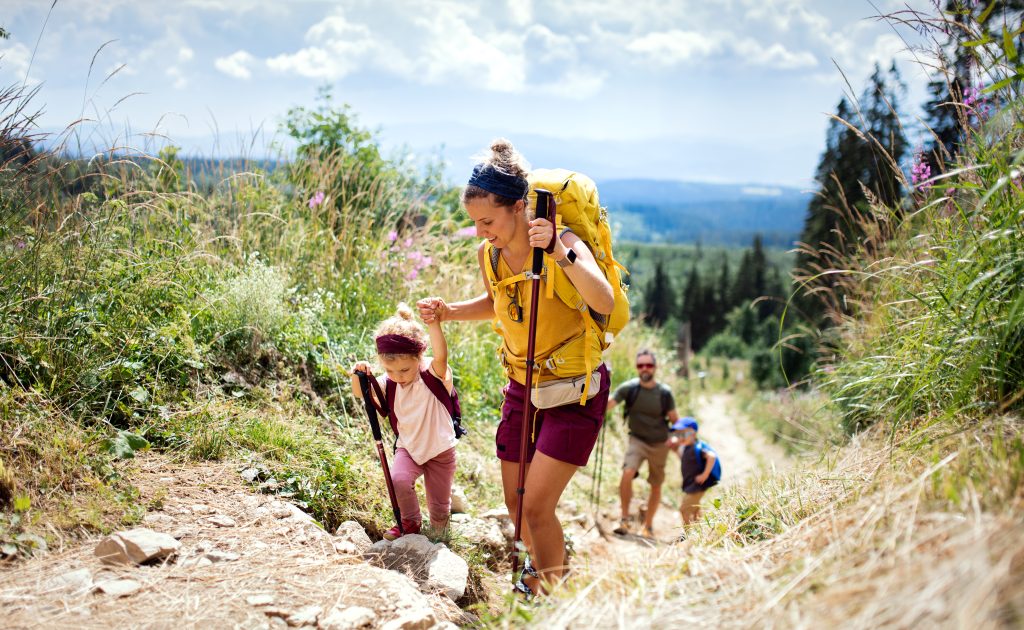 Take a hike
Go at your own pace, choose your own path, stop to admire a bird in a tree… hiking is a classic summer activity, good for all ages and without the need for any special skills. It never gets old, especially in Vermont, where summer temperatures are comfortable. If you stay at Burke Mountain, be sure to take advantage of its proximity to Willoughby State Forest and check out its gorgeous glacial lake.
Zip and climb through the treetops
Want to spend some quality time with the lush canopy of the Green Mountains? Get a change of perspective with a series of five obstacle and zipline courses at Bromley Mountain. It's a thrilling adventure suitable for adults and children ages 7 and up (height and other requirements here).
Or go even higher…
If panoramic views are what you seek, Jay Peak has you covered. At this resort, you can take a ride on the aerial tram and take in the sight of rolling mountains when they're blanketed in green instead of white. From up high you can even see across the Canadian border!
Discover a sports-lover's paradise
Vermont ski resorts offer a ton of sporting options even when there's not a flake of snow on the ground, so they're ideal for families that bond over spilled sweat and a bit of healthy competition.
Level up your bike ride
What's even better than biking? Biking in the mountains. This sport may intimidate those who have never tried it before, but no worries—at Bolton Valley, beginner and expert riders alike can have the thrilling outdoor adventure they're looking for. There's a wide variety of trails with different levels of difficulty and coaches are available to help with whatever you need.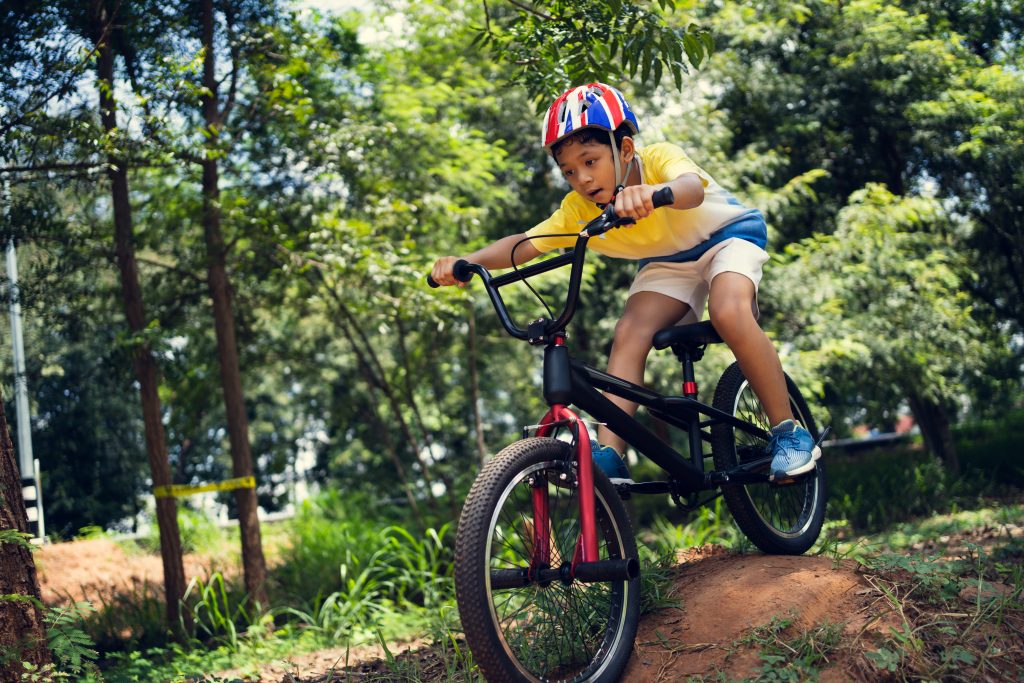 Get your golf on
Mini golf and disc golf are two variations on the classic sport that turn it into an activity fit for the whole family. At many Vermont ski resorts, including Bromley Mountain, you can spend an afternoon connecting with your competitive side at the disc or mini golf course.
Practice some tricks at an indoor skate park
Rainy days happen, but they don't have to turn into a washout that spoils your fun. Vermont ski resorts prepare for all kinds of weather by offering plenty of active indoor activities. For example, at Bolton Valley, your kids can catch some air at the indoor skate and bike park.
Play, relax & rewind
After wearing yourself out from outdoor sports and adventuring, you'll find plenty of low-key activities at these Vermont ski resorts to help you finish the day in a perfect way. Or you can spend a whole day without leaving the premises—we won't tell anyone!
Discover a next-level playground
At Smugglers' Notch, your kids can enjoy the FunZone 2.0, a giant (26,000 square feet!) indoor playground complete with a bouncy house, an inflated pirate ship, an obstacle course and much more. It's a big adventure for kids, but doesn't even involve leaving the resort.
Let your teen to socialize with peers
Your teen has probably moved on from bouncy houses and pirate ships, but Smugglers' Notch hasn't forgotten about older kids! The resort has a teen center where adolescents ages 13 to 19 can get together and participate in activities such as video game tournaments, night volleyball, and Jeopardy.
Go to the movies
Whether it's the end of a big day, a rainy day, or just a lazy day, sometimes there's nothing better than grabbing some popcorn and watching a movie on the big screen. At Jay Peak, you can do just that at their very own movie theater, without the need to leave the resort.
Have a family arcade night
If you're staying at Burke Mountain, be sure to check out their family arcade. No matter how many games we have available on our personal devices, they just can't replicate the buzz and excitement in the air at an arcade. An extra plus for parents: getting a taste of that sweet '80s nostalgia.
And go back come winter!
One more awesome thing about these Vermont ski resorts: they all host the Vertical Challenge! In case you didn't know, the Vertical Challenge is a series of family-friendly ski and snowboard races with a fun, festive atmosphere made possible by our sponsors and our dedicated staff.
So, if you go visit one of these resorts and fall in love, don't be sad when you leave: you have a perfect reason to go back as soon as the ground is blanketed in snow.